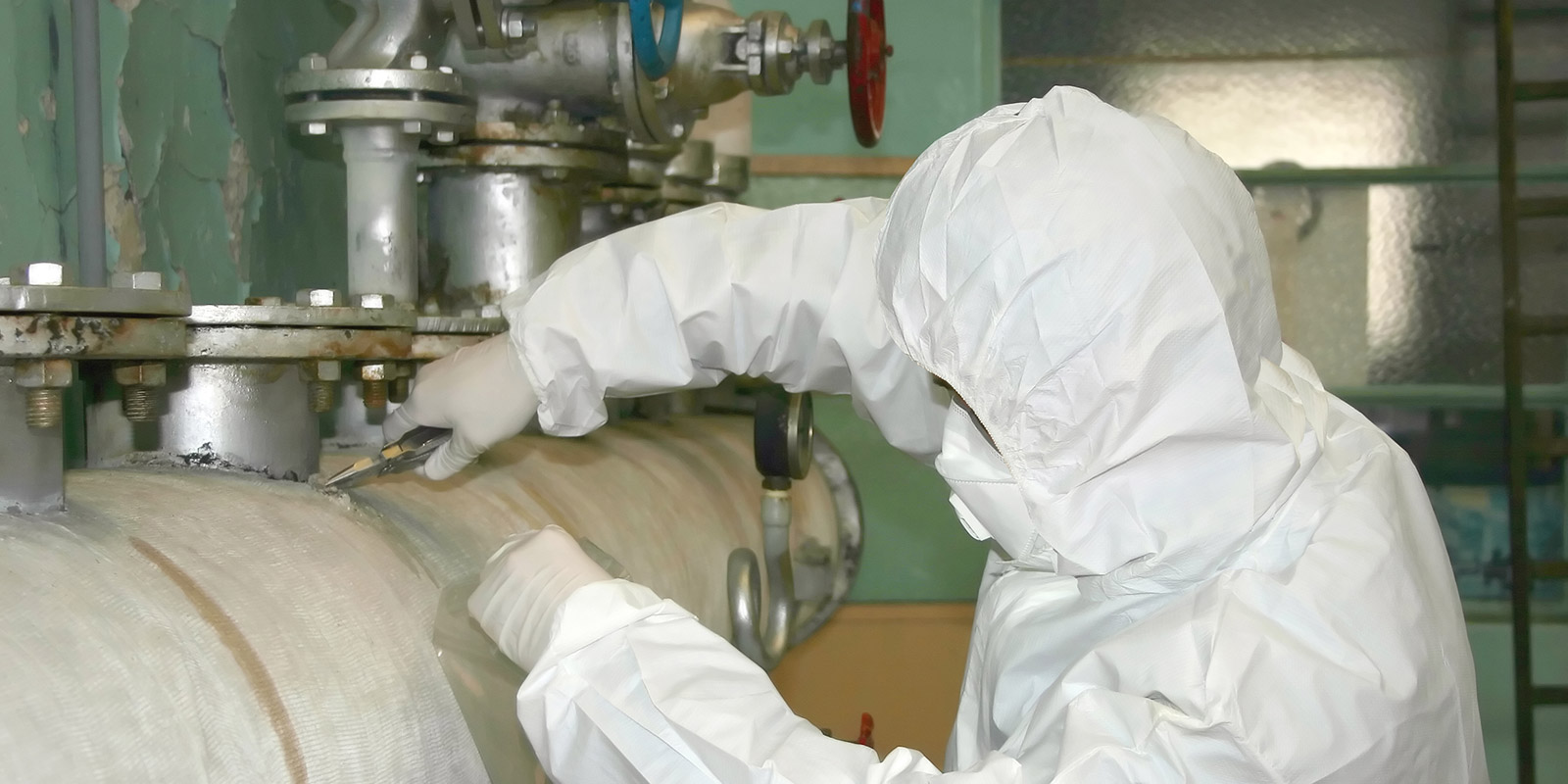 Asbestos survey
Get clarity on risks
Asbestos survey
Asbestos survey provides clarity on risks
Asbestos is a hazardous substance which was widely used in the past in various structures, mainly due to its insulation and fire-resistant properties. After World War II it was used in brakes, electrical installations and houses: corrugated sheets, sewage pipes and floor tiles, but also in fire-retardant and insulation materials in the form of sprayed asbestos. Asbestos fibers however are dangerous. Inhaling them can cause diseases such as asbestosis and lung cancer. Amongst other things, the chemical composition and how tight the fibers are bound determine the level of hazard.
Asbestos inventory during reconstruction and demolition
An asbestos inventory provides certainty about the presence of asbestos at a site. This is especially important during reconstruction and demolition works. All suspect materials are sampled by our certified expert inspector and then tested in a laboratory. This determines if asbestos is present, and if so, which type of asbestos. In partnership with the Dutch M.M.Lab we have our own asbestos laboratory at our premises in Willemstad, Curaçao. It is the first asbestos laboratory to be physically situated in the Caribbean region.
The asbestos division specializes in:
Asbestos inventories of buildings and asbestos sampling (based on SC-540 standard)
Air testing and risk assessment relating to asbestos (NEN 2991 survey)
Visual inspection and clearance sampling for control of asbestos demolition works (in compliance with NEN 2990)
Asbestos inventories on vessels (see also HazMat)
Asbestos in soil and in demolition waste survey in compliance with NEN 5707 and NEN 5897 (see also environmental testing)
Preparation for and guidance on asbestos abatement works, including evaluation reports
Asbestos identification and quantification in bulk (material) and adhesive samples using polarized light microscopy (PLM, in compliance with NEN 5896)
Asbestos testing and analysis of air samples using phase-contrast microscopy (PCM)
Detailed asbestos analytical research using Scanning Electron Microscopy (SEM)
Do you require a quotation or more information?
Please contact without obligation Mr E. Troeman.
clients about CEGE
The result of the inventory was presented in a tabular report, illustrated with photos. For each asbestos source and sample the relevant information was provided, including risk assessment and recommendations for securing or removing asbestos. Our appreciation for quick and transparent communication.

ir. Frans Piket, PLAN'D2 about the project Asbestos inventory of a tenantless building from 1965

The work was granted based on the of clear and pragmatic description of inventory, and of course a competitive price.

ir. Frans Piket, PLAN'D2 about the project Asbestos inventory of a tenantless building from 1965

… There was a lot of pressure to do the survey quickly and have reliable results at short notice, because the project had to start very quickly. CEGE was very quick-witted and had performed a lot of work in a very professional way and in a very short timeframe. The results are reliable and useful …

Zarja Garmers of Zarja Architecture about the project Mangroves Otrobanda, Curaçao