Your ideal partner!

in the Caribbean region

Versatile

in complete service
Civil, Environmental and Geotechnical Engineers (CEGE) Caribbean
Versatile engineering bureau in the Caribbean region
Are you seeking a partner to advise and guide you through the preliminary phases and completion of various infrastructure, architectural and (re)development projects in the Caribbean region? With its wide range of engineering services, CEGE Caribbean is your ideal partner in the field of geotechnical, civil engineering, environmental and asbestos research and advice.
The team of
Civil, Environmental and Geotechnical Engineers (CEGE) Caribbean
Curious about our disciplines?
We offer trusted solutions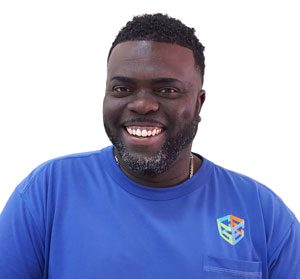 Advice and guidance on infrastructure and architectural projects
CEGE Caribbean is registered in Willemstad, Curaçao, and works for governments, project developers, contractors and architectural bureaus. In particular, our expertise is utilized in projects on the Windward and Leeward islands of the Kingdom of the Netherlands. However, it is our ambition to extend our research and consultancy activities to other parts of the Caribbean. We have at our disposal our own well-equipped civil engineering laboratory and an asbestos laboratory. We carry out all field activities, laboratory activities under the current NEN, ASTM, BS or EU standards.
Tailor-made solution for every question and every location
CEGE was created in 2011 from a merger of the renowned Curaçao companies Bouwlab NV and Curaçao Milieuadvies BV. The company works in partnership with Wiertsema & Partners (geotechnical specialists) and BK ingenieurs (specialists in the environment, asbestos, civil engineering, health & safety). From that background, CEGE Caribbean is a complete engineering bureau which provides solutions to almost all your questions. A great deal is possible.
clients about CEGE
The result of the inventory was presented in a tabular report, illustrated with photos. For each asbestos source and sample the relevant information was provided, including risk assessment and recommendations for securing or removing asbestos. Our appreciation for quick and transparent communication.

ir. Frans Piket, PLAN'D2 about the project Asbestos inventory of a tenantless building from 1965

The work was granted based on the of clear and pragmatic description of inventory, and of course a competitive price.

ir. Frans Piket, PLAN'D2 about the project Asbestos inventory of a tenantless building from 1965

… There was a lot of pressure to do the survey quickly and have reliable results at short notice, because the project had to start very quickly. CEGE was very quick-witted and had performed a lot of work in a very professional way and in a very short timeframe. The results are reliable and useful …

Zarja Garmers of Zarja Architecture about the project Mangroves Otrobanda, Curaçao