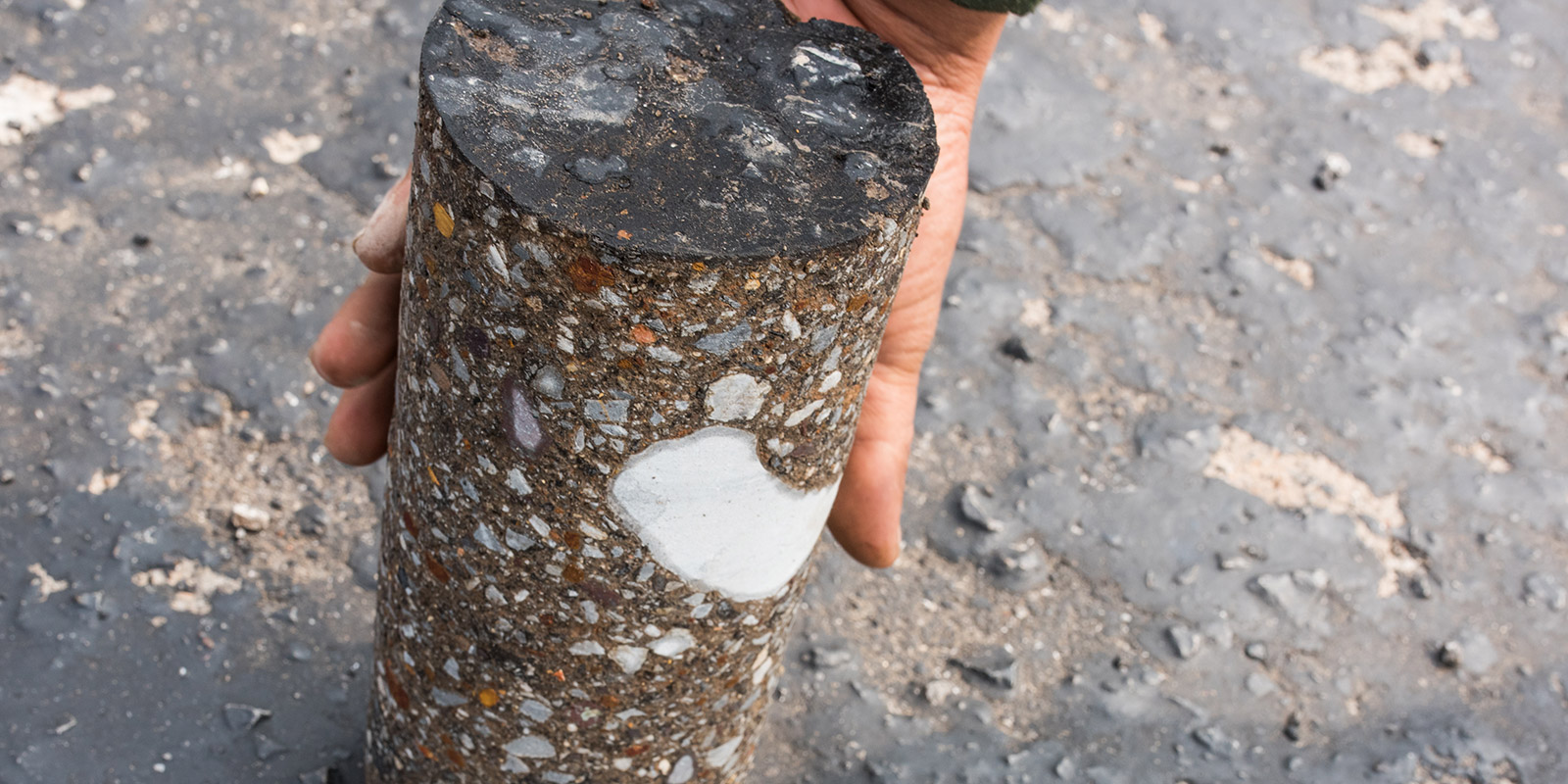 Measure to manage
Analyzes and quality control of materials
Civil engineering survey
Quality of civil engineering construction materials of critical importance
The quality of the construction materials used is ultimately of critical importance to the success of a project. We carry out the necessary trials and analyses in our laboratory to inform you about the civil engineering quality of the materials utilized or released. Samples are collected by ourselves or are delivered to our lab by the client. Furthermore, CEGE Caribbean carries out various tests and measurements on location. We can also carry out an acoustic or vibration assessment for you in order to assess nuisance arising as a result of noise or vibrations.
The civil engineering department specializes in:
Quality control on concrete, foundation materials and asphalt
Development of concrete mixtures (NEN, ASTM) including the creation of trial mixtures
Feasibility study on raw materials for concrete, asphalt and construction materials
Asphalt study on tar content in accordance with CROW 210
In-situ testing (including plate load test, nuclear soil density testing, C.B.R. in-situ)
Laboratory trials (including sieving, Proctor test, C.B.R. ex-situ)
Chemical analyses (humus, chloride, sulphate, sulphide, sulphur etc)
Surveying and monitoring activities
Design of above and below ground infrastructure, including the design of RAW-specifications
Technical support for the completion of civil engineering works
Noise assessment
Vibration assessment
Do you require a quotation or more information?
Please contact without obligation Mr R. Martina.
clients about CEGE
The result of the inventory was presented in a tabular report, illustrated with photos. For each asbestos source and sample the relevant information was provided, including risk assessment and recommendations for securing or removing asbestos. Our appreciation for quick and transparent communication.

ir. Frans Piket, PLAN'D2 about the project Asbestos inventory of a tenantless building from 1965

The work was granted based on the of clear and pragmatic description of inventory, and of course a competitive price.

ir. Frans Piket, PLAN'D2 about the project Asbestos inventory of a tenantless building from 1965

… There was a lot of pressure to do the survey quickly and have reliable results at short notice, because the project had to start very quickly. CEGE was very quick-witted and had performed a lot of work in a very professional way and in a very short timeframe. The results are reliable and useful …

Zarja Garmers of Zarja Architecture about the project Mangroves Otrobanda, Curaçao